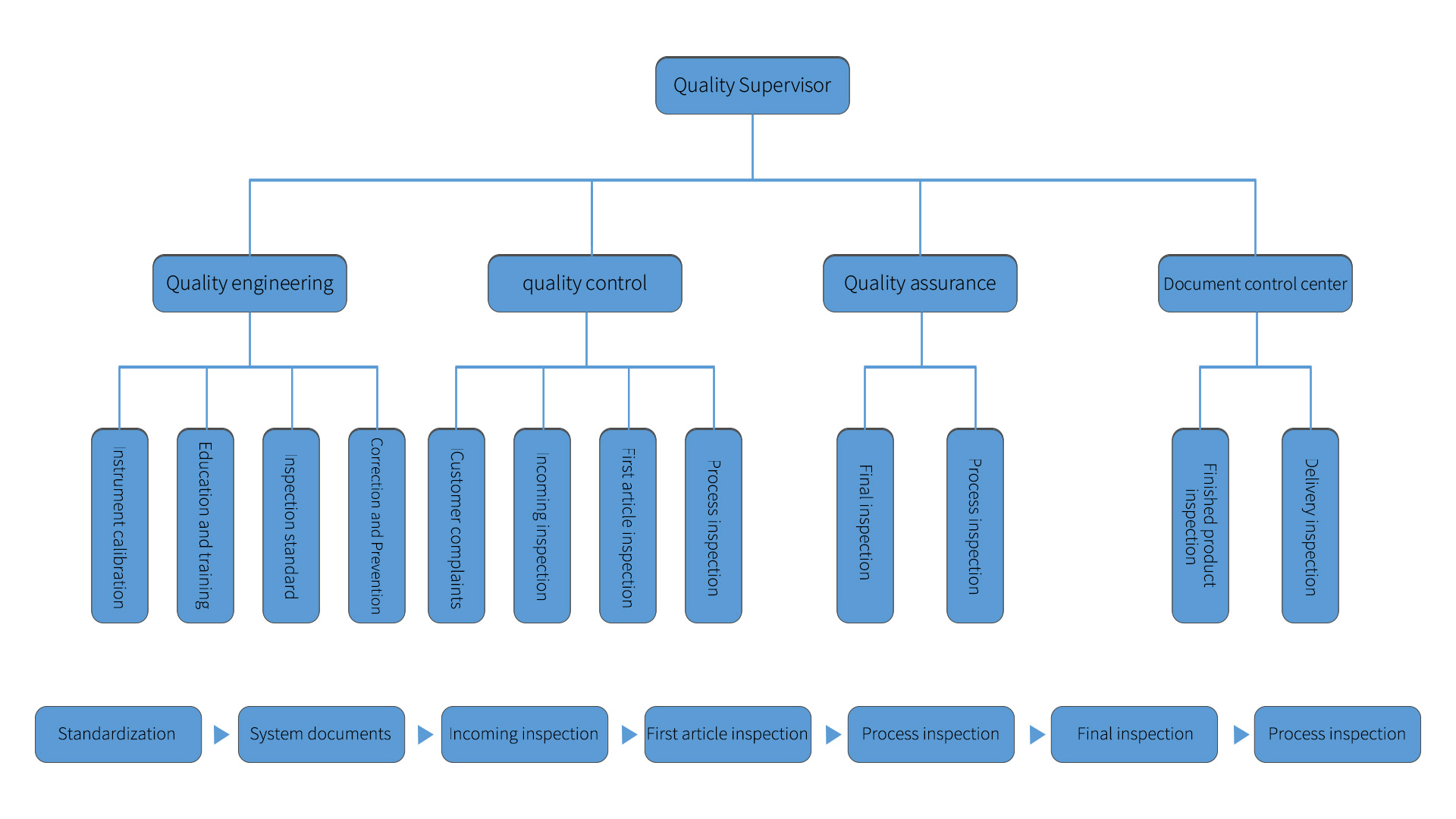 We firmly believe that the front end of the product is the top priority of quality control. Through the IPQC system of first article inspection, process inspection and final inspection, the quality of production process can be controlled and improved to ensure the pass through rate of products;
In order to prevent the outflow of unqualified products, we set up process inspection (FQC) to carry out batch inspection on the products produced by the same process and the same machine, and the products can be transferred to the next process after they are qualified;
Before warehousing, we set up the finished product inspection team (OQC, QA) to carry out all-round inspection on the products. Before delivery, we carry out sampling inspection on the qualified products, so as to ensure that the products must be in the qualified state when they are exported to meet the needs of customers.
Testing Center
In order to ensure the quality of products, Jixin successively purchased high-precision testing instruments such as imager, two-dimensional altimeter and cubic element, and established a precision detection center, which realized the full coverage of product detection range from size measurement to function detection.
Quality assurance
We always adhere to the principle of providing customers with the best quality products on the basis of reasonable price. We control the product quality by combining "prevention" and "inspection", provide safe and reliable quality control technology for production, escort CNC precision machining, precision casting and stamping processing, and complete your entrustment.
Education and training is the best way to ensure the output of talents. We regularly hold quality seminars and quality learning meetings to improve the professional skills of quality personnel, master the latest technology and meet the skill requirements of different posts.
Good quality is a good character, good quality is the pursuit of Wally as always!